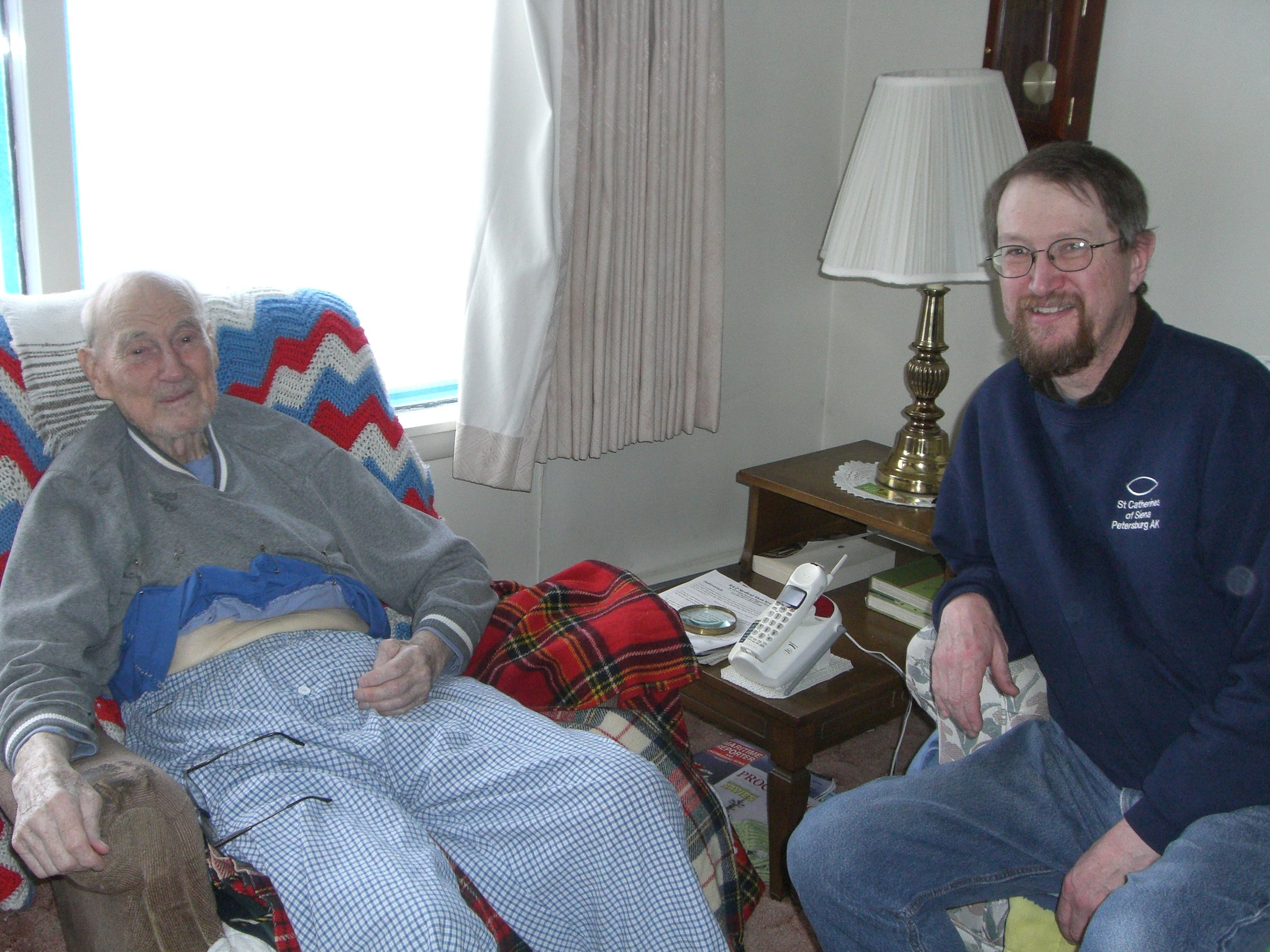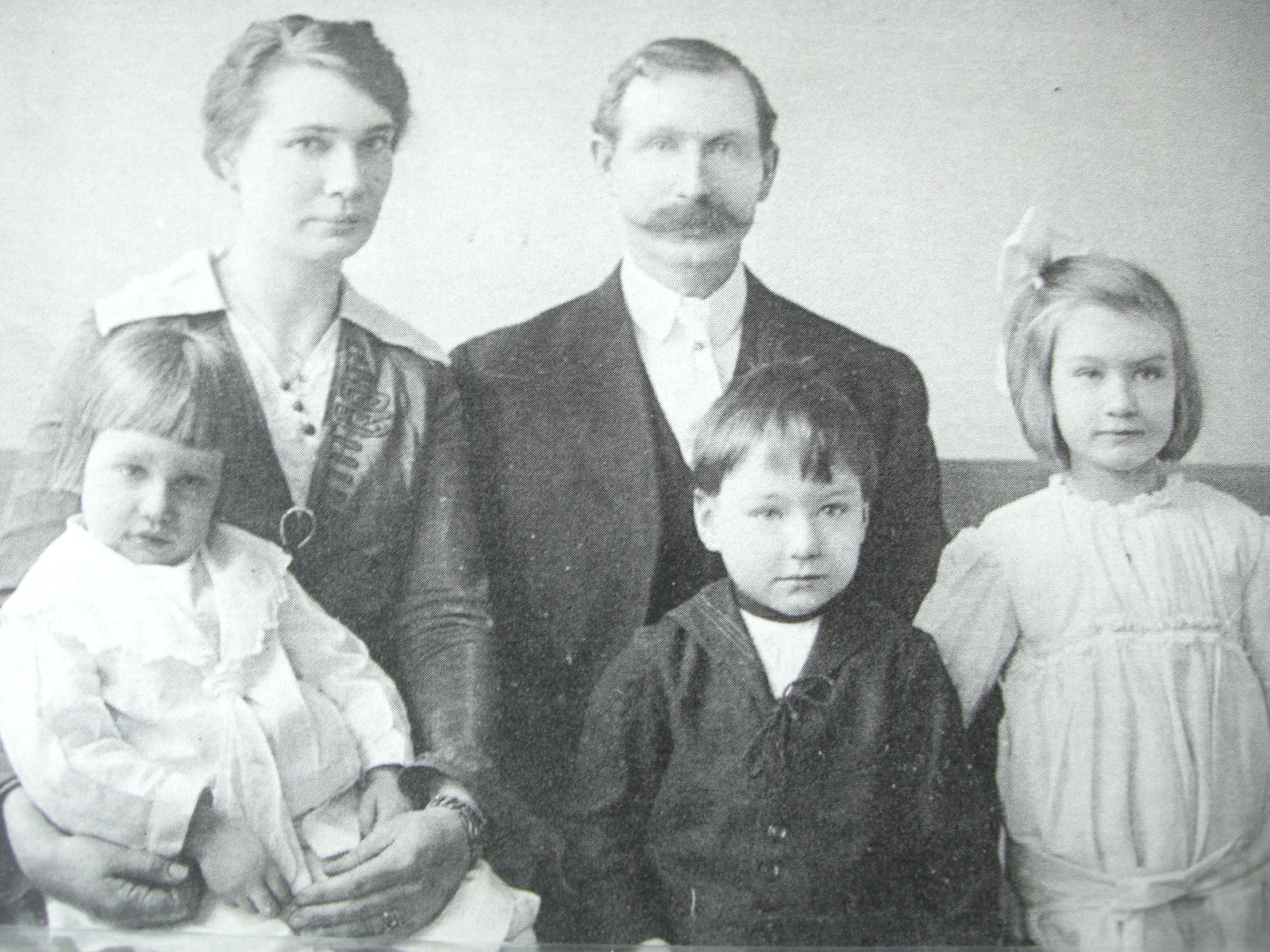 Leo Ness was born the year that the Titanic sank. In this interview with his son Jon, Leo talks about the old days in Petersburg. His family first came to town in 1906. and eventually ran a herring reduction plant in Washington Bay, on Kuiu Island.
This is a photo of Leo in the center, his parents Erick and Agnes, his brother Carl, and sister Ragna.
Leo recalls fishing with Gordon Jensen on his first boat, when big waves broke out the pilothouse windows, and the wind sucked the fire out of the galley stove. They steered into the storm all night, Ben Jensen at the wheel, and Leo kicking the clutchin and out of gear as water seeped under the galley door. This is a photo of the Libby No. 8, one of the boats that Leo later skippered himself:
Leo talks about building the house he presently lives in back in the 1940's, between fishing trips. There were no roads, just plank boardwalks across the muskeg, and he describes hauling lumber on sleds across the snow in winter.
In the excerpt you can hear the story Leo loves to tell is about when the hometown Basketball team won the Territorial Championship in 1929.
Leo has lived in Petersburgalmost since incorporation. It is amazing to hear his life story as it parallels the history of our community. How lucky we are to hear his perspective.